The Power of the Follow-Up: No Person Left Behind. Every Person Matters.
If you're an established business owner or an entrepreneur, chances are you are always on the lookout to improve your sales conversion. While you have great products and services, you work hard, network, market, and advertise, running a successful business is tough.
Please take a second and answer these questions:
1. I have an effective follow-up system
2. I follow up regularly and consistently
3. I know when to follow up
4. I know what to say when following-up
YES____ NO____
YES____ NO____
YES____ NO____
YES____ NO____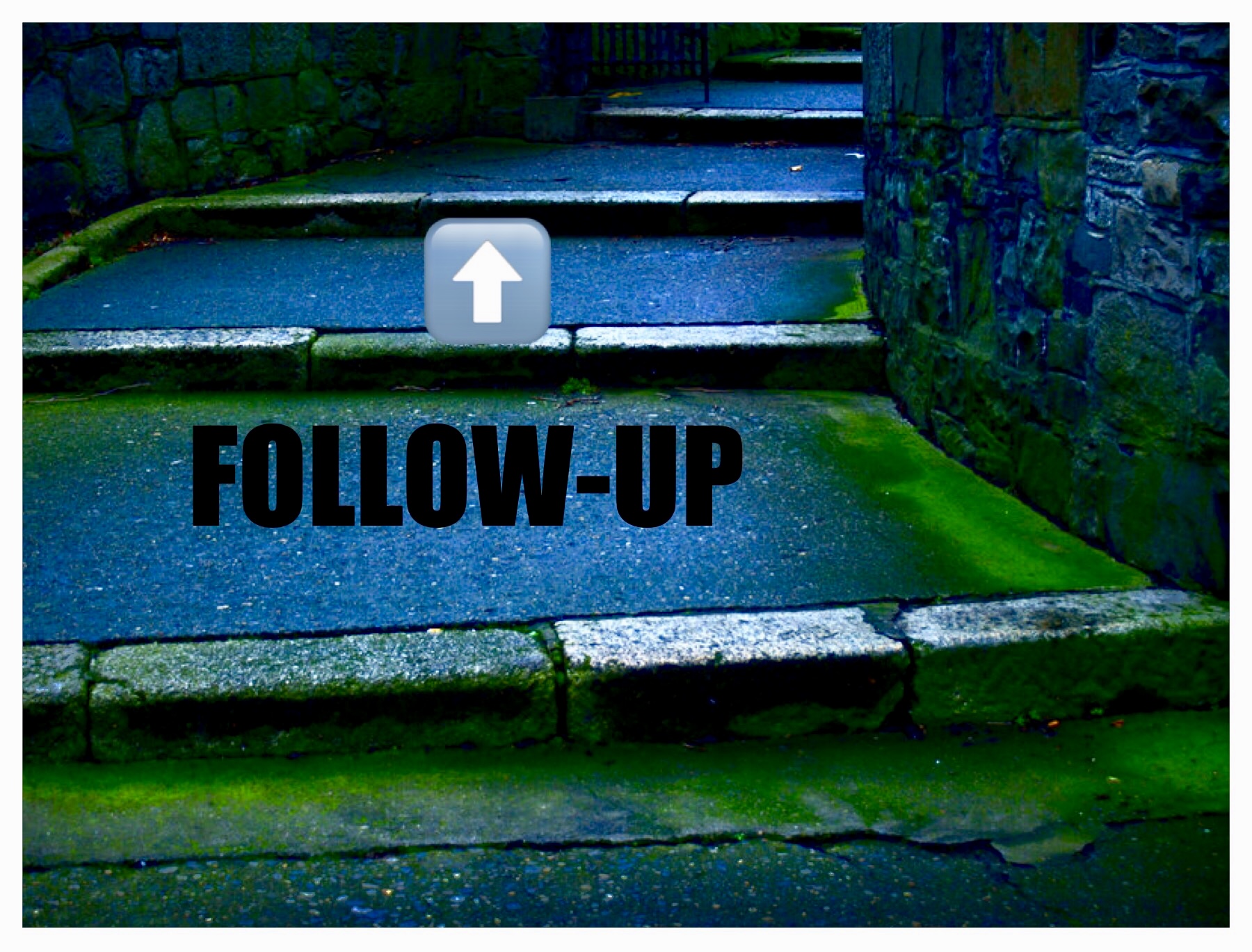 If you answered NO to any of these questions, you are not alone. Take your follow-up to the next level by acting NOW! Boost your sales with The Power of the Follow-up.
"I found the actual strategies and examples to be most useful. I liked the do's and don'ts, the email examples, and the examples for the best times to email and call. As a person new to sales, the entire course was all new and relevant information for me. Good content, particularly in the middle portion of the course (that is, the meat of the course)." ~Nancy A.