Mother, Entrepreneur, Sales Educator, Financial Analyst, Philanthropist
Meet Alla Bardov
As the founder of Sell Yourself for Success, Alla Bardov has over 35 years of domestic and international experience in sales, financial analysis, accounting, and training. Following Alla's 20 years with ExxonMobil, Alla has been successful in business and an entrepreneur for over ten years. Alla has consistently been one of the top sales reps for new customer acquisition in Neora, a multibillion-dollar company. Through her Sell Yourself for Success training platform, Alla has a unique ability to connect with sales professionals across various industries and help them accelerate sales by providing the tools and strategies for increased selling.
Alla has been happily married to Louis for 31 years and the mother of three incredible kids, Alexa, Matt & Gabby. Her passion for philanthropy and to change the lives of young people is through her work with Nancy Lieberman Charities.
Your experience with Alla will be a force in your ability to sell going forward.
Why I LAUNCHED SELL YOURSELF 4 SUCCESS.
I BELIEVE SALES ARE FUN & REWARDING!
I am passionate about sales. I am also passionate about teaching salespeople how to develop natural holistic skills to have abundant success as they journey through the sales process. My priority is to help you to create value effortlessly for your potential clients, which will result in more sales!
I BELIEVE YOU CAN EXCEL AT SALES!
Being able to 'Sell Ice to Eskimos' is NOT a trait you want to develop! You want to sell ice to the people in the desert because that is what they NEED. This is creating value. I will teach you my proven 30-year formula that, applied consistently throughout the sales process, will produce holistic success in sales!
I WANT TO HELP YOU SELL BETTER!
Through my workshops, eCourses and corporate programs, I provide you with the tools that you can apply immediately in your business to close more sales. My method is based on the concept that you have to 'sell yourself' first before you can influence people into action, whether you're selling a product, an idea or service. My passion for sales, combined with my passion for training will help YOU sharpen your sales skills so that YOU can Sell Better!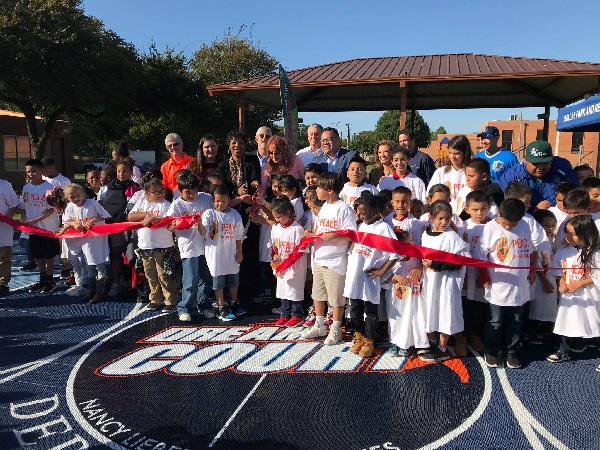 Every day I wake up thinking that I have another chance to make a difference in a kid's life. I think about the impact that we've already made, what's yet to do and that gets me going and keeps me excited. I contribute by donating my time and efforts to educate people about the Nancy Lieberman Charities, and how our good works will result in a better tomorrow not just for the kids whose lives we touch, but also for our society and our country.

Through the works of our charity, we're changing the lives of under-served children around the country. These children are our future; they are the ones who will become doctors and scientists, teachers, nurses, and leaders. We invest in them today for a brighter future tomorrow for all of us.

My fundraising efforts help support our many causes, including building Dream Courts, sending kids to college, providing kids with school supplies and many others. Our Dream Courts alone provide a safe play space and utilized by 3.7 million kids a year!

I love what I do. I bring people together, and together we make a difference!