Earlier this month, I introduced you to my friend Joel. Joel finally achieved his dream of owning his own business and becoming an entrepreneur.
Joel had a great Memorial Day weekend. With Monday being a holiday, he wasn't planning on doing any follow-ups until Tuesday. However, on Tuesday morning, Joel got a call from a friend who wanted to meet for lunch. While Joel was slammed with catch up work, he decided to go anyway. Lunch turned into a happy hour, and by the time Joel got home, he was too tired to work.
It was not until Wednesday morning that Joel finally sat down to follow up with the prospects he met previously. However, his memory was just as fuzzy as the prior week. After a few "Nice to meet you" emails, Joel was done. He decided that if people he met were interested in his services, they would call him.
The rest of Joel's week was filled with more networking events, meetings, and business lunches. After all, being an entrepreneur, involved getting out and meeting people, especially at the beginning.
But before Joel headed out for his next event, he called me to ask for some pointers on improving his elevator pitch. He grabbed a notepad, and as he was talking to me, Joel filled a page with valuable notes.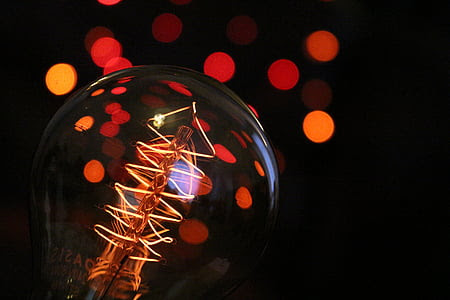 The first line said, "LINK IT!" Then he continued writing:
Everything you say in your 'Elevator Pitch' or your 'Commercial' has to LINK to the end benefit of a potential client. You have to tie it to the end benefit.
Examples:
If you're talking about spending 30 years in a corporate environment, and now you're a __________, tell them how your experience will benefit the client.
If you're talking about living in 30 states, tell them how consistently moving around will benefit your client (hint: think about all the qualities you developed.)
Joel was excited and ready to put these suggestions into practice!
Cheer with me for 
Joel
!
Any guesses how his next week turned out?
Stay tuned for the next week's edition of "Journey with 
Joel
."
Meanwhile,
1.  BEYOND ELEVATOR PITCHES: HOW TO INTRODUCE YOURSELF IN STYLE
Online Course | Self-paced, easy to focus, take notes on every slide as needed!

*Eliminate Rambling
*Conquer Anxiety
*Crush Fear
*Attract Clients
*Grow Relationships
*Increase Sales
* Learn how to effectively answer the most often asked, yet most difficult to answer question, WHAT DO YOU DO? 
KNOW AN ORGANIZATION that wants to help people achieve greater business and professional success, stay positive, and experience a happier life by learning how to incorporate daily activities to gain confidence?
Sell Yourself For Success presents a series on how to gain confidence based on a 30-year proven system, delivering:
No fluff, powerful, and actionable game-changing strategies that stick.
>LIVE OR ZOOM
ROADMAP TO: *HAPPINESS *IMPROVED RELATIONSHIPS *LESS ANXIETY
*MOTIVATION *SUCCESS *FULFILLED LIFE *ACHIEVE ANYTHING BEYOND ORDINARY
EMAIL ME BACK FOR MORE DETAILS!