Earlier this month, I introduced you to my friend Joel. Joel finally achieved his dream of owning his own business and becoming an entrepreneur (click here to read prior episodes).
Joel started his week setting goals for the new month, contacting people he met the prior month, and he was looking forward to making new connections through upcoming virtual meetings.
By applying the tips Joel learned last week, he was able to make more meaningful connections. People wanted to talk to him and learn about him and his services.
However, as Joel recalled his conversations with potential clients, he realized that he struggled to communicate beyond the usual 'why' he was different from others in his industry effectively.
Yes, he was honest and passionate about his business; yes, he was helping his clients; yes, he was attentive to their needs and had great customer service skills and attitude. As Joel was listening to other salespeople, he noticed that everyone had the same message, regardless of their industry.
And that's when Joel realized that saying, "I'm just better," was not good enough.
Joel wanted to differentiate himself and stand out from his competitors. Yet, how can he, when he didn't know how to identify his differentiating points. His boat looked just like everyone else's.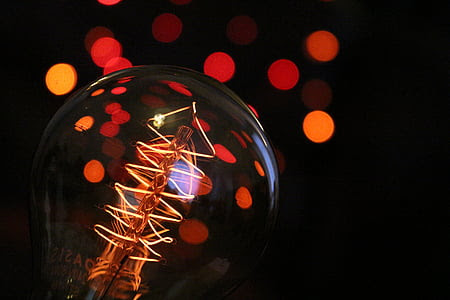 As Joel was falling asleep, he realized that the real problem was not what he was saying to his potential clients. It's that his competitors said the exact same things to the same potential clients. If the message was the same, why should anyone pick him over others?
So Joel decided that he needed help with this daunting task, and he planned to call… as you can imagine, me.
Stay tuned for my conversation with Joel. It will be the topic of next week's email.
Cheer with me for Joel!
Stay tuned for the next week's edition of "Journey with Joel."
 Meanwhile,
Join me as I present Stand Out, or You're Out: How to differentiate yourself to get the sale
Online Zoom 
Meeting
, Bridges 4 Women Networking Group. Registration required. Free of charge. If you join, be ready to do your 60 seconds Elevator Pitch. 
https://bit.ly/3cDAPfY
There is a FORMULA! Get the Course, Learn the Formula!
Online Course | Self-paced, easy to focus, take notes on every slide as needed!

*Eliminate Rambling     
*Conquer Anxiety          
*Crush Fear
*Attract Clients                               
*Grow Relationships      
*Increase Sales               
* Learn how to effectively answer the most often asked, yet most difficult to answer question, WHAT DO YOU DO?   
Did you know that people are dealing with not only the COVID-19 pandemic but also with the CONFIDENCE pandemic!? KNOW A COMPANY that wants to help people achieve greater business and professional success, stay positive, and experience a happier life by learning how to incorporate daily activities to gain confidence?
Sell Yourself For Success presents a series on how to gain confidence based on a 30-year proven system, delivering:
No fluff, powerful, and actionable game-changing strategies that stick.
>LIVE OR ZOOM
ROADMAP TO: *HAPPINESS *IMPROVED RELATIONSHIPS *LESS ANXIETY
*MOTIVATION *SUCCESS *FULFILLED LIFE *ACHIEVE ANYTHING BEYOND ORDINARY
EMAIL ME BACK FOR MORE DETAILS!