Earlier this month, I introduced you to my friend Joel. Joel finally achieved his dream of owning his own business and becoming an entrepreneur.
This week Joel was a busy guy. He attended networking events, meetups and mixers where he tried his best to connect with people.
As he shared his experiences with me, Joel mentioned that he found these events time consuming and exhausting. He found it intimidating to stand up and communicate his elevator pitch in a very short amount of time. He also didn't enjoy being the center of attention, not to mention that he didn't know whether he should talk about his corporate life and why he decided to become an entrepreneur, or something else.
Joel shared that he had anxiety and felt that he was rambling.
Towards the end of the week, Joel was feeling exhausted. Late Thursday night, he emptied all of his pockets, car cup holders, notepads, and his billfold and gathered every business card that he collected during the week.
The stack was rather impressive. As Joel started to scan the cards, his memories of the people he met were vague. "Was Mary the blond from Monday's meeting, or the brunette that ran Wednesday's meeting?"
Joel had a hard time recalling who was who.
So he decided to email a few of the people that he connected with, that he could actually identify from the cards. He sat down in front of his computer, yet didn't get much further in the email beyond 'It Was Great to Meet You.'
Joel was getting sleepy, and he decided to follow up on Monday.

As Friday rolled around, Joel spent the day catching up on calls, doing busy work, and creating his social media posts. His plan was to relax over the weekend, and make great progress the following week.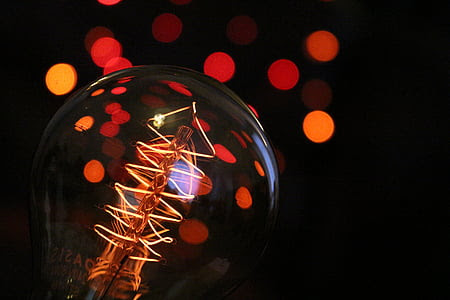 And before Joel headed to meet friends on Friday afternoon, he typed some suggestions that I gave him when we last spoke:
Start making notes on the back of the business cards while the conversations were still fresh in his mind.
Send a brief email to everyone he connected with the following day.
Add the new contacts to his contact/email list and jot down pertinent details about each person.
Write out 'elevator pitch' for next week's events.
Cheer with me for 
Joel
!
Any guesses how his next week turned out?
Stay tuned for the next week's edition of "Journey with 
Joel
."
Meanwhile,
Join me ONLINE on Thursday, May 28, 2020 | 12 Noon – 2 PM for:
BEYOND ELEVATOR PITCHES: HOW TO INTRODUCE YOURSELF IN STYLE    
*Eliminate Rambling      *Conquer Anxiety           *Crush Fear
*Attract Clients              *Grow Relationships       *Increase Sales
* Learn how to effectively answer the most often asked, yet most difficult to answer question, WHAT DO YOU DO? 
REGISTER NOW!
2. >Can't join me Online? Get the course NOW and learn at your own pace: https://bit.ly/2Z4GubG  Self-paced, easy to focus, take notes on every slide as needed!!
3.  KNOW AN ORGANIZATION that wants to help their people achieve greater business and professional success, stay positive, and experience a happier life by learning how to incorporate daily activities to gain confidence?
LET ME INSPIRE AND TEACH YOUR TEAM!
>ONE-TIME ZOOM CALL/WEEKLY/BI-WEEKLY/MONTHLY
ROADMAP TO:
*HAPPINESS *IMPROVED RELATIONSHIPS *LESS ANXIETY
*MOTIVATION *SUCCESS *FULFILLED LIFE
EMAIL ME BACK FOR MORE DETAILS!