GET OUT OF THE RABBIT HOLE  answers that question and more. Dispelling the myth that people are born confident, the book demonstrates how confidence can be acquired and mastered just like any other skill. Each chapter unfolds with the author's personal, powerful stories and provides proven confidence-building strategies to conquer unfounded self-doubt, improve self-confidence, and increase your ability to navigate and succeed in real-life situations.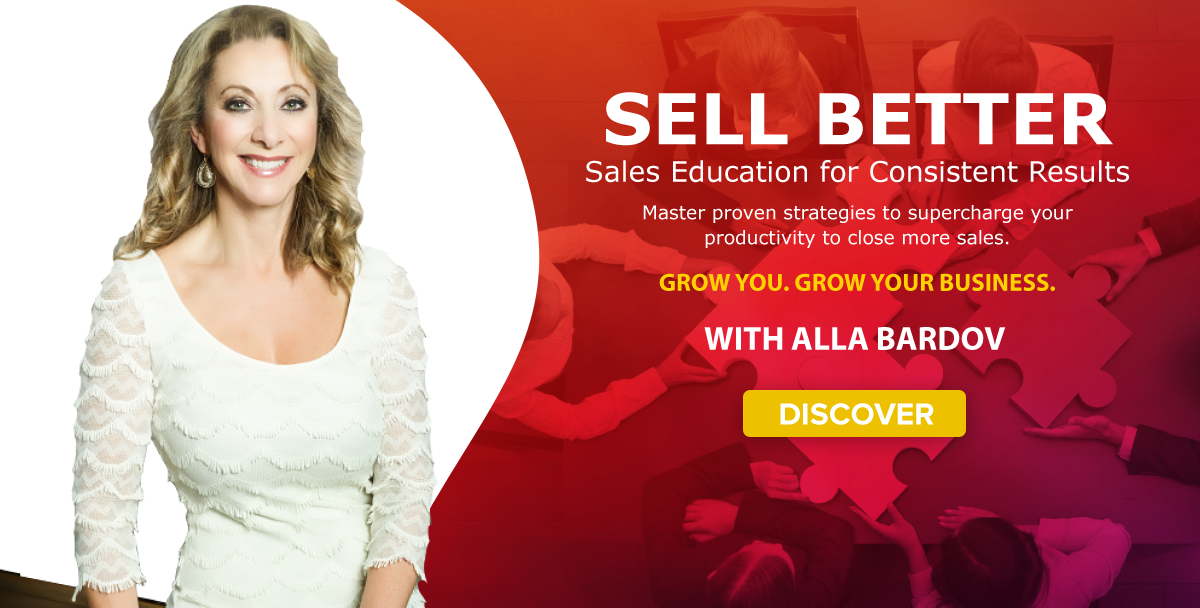 "I am so proud of my friend Alla Bardov for creating her Sell Yourself for Success program. If you want to go to another level of confidence and have the perfect tools to be successful in business, you need have Alla coach you through the finite steps that will separate you from your friends and competitors! Do not miss out."
SALES TRAINING THAT IGNITES RESULTS
Sell Yourself for Success is a sales training and performance improvement company. I help salespeople and entrepreneurs gain self-confidence, become more efficient and effective in their sales activities and improve their sales results. I provide customized live and online training programs, as well as public workshops that deliver strategies and tools for sustainable behavior change. My solutions are based on my 30-year proven system that enhances personal growth and accelerates sales performance.
WHAT ARE YOU LOOKING FOR?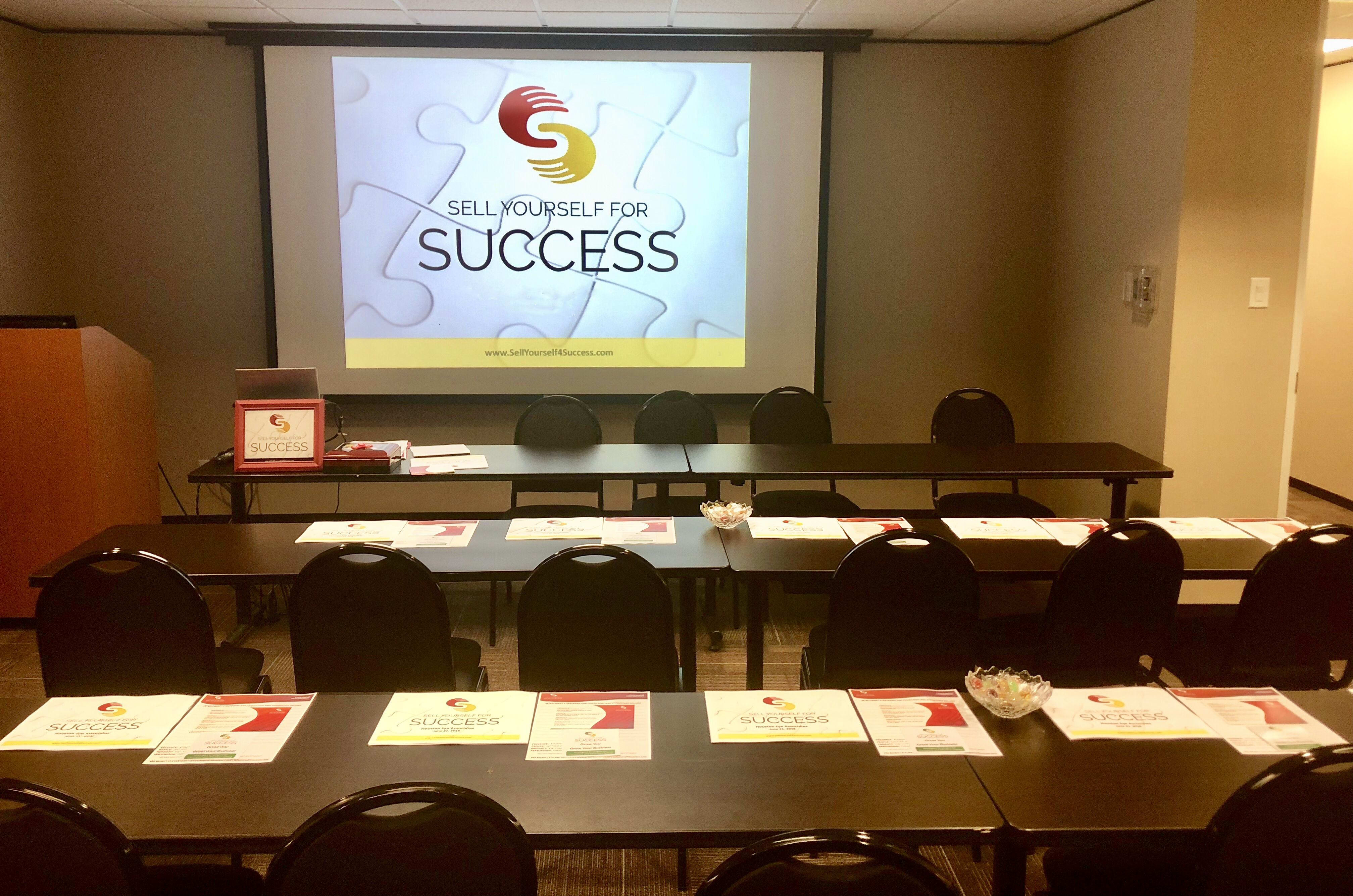 Ready for sales training that delivers results? Want to boost your confidence, enthusiasm and accelerate your sales? Re-think the way you view sales and experience true behavior changes to see measurable results. Utilize proven innovative solutions and strategies that focus on the high level elements of selling. Specialized sales training solutions designed to drive revenue and simplify the sales process. The program designed to affect long-lasting behavior changes.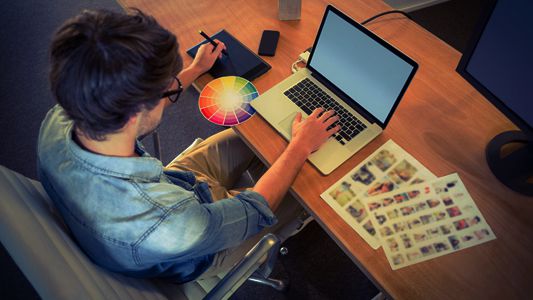 Grow your sales success and expand your learning experience to be 24/7. Get instant access to the training that will boost the most important aspects of the sales process. Better sales begin with better salespeople. Whether you are new to sales or a seasoned professional looking to improve your skills, my online courses are for you. Study online will give you the convenience and flexibility, and the opportunity to plan learning time around your schedule in the comfort of your office or home.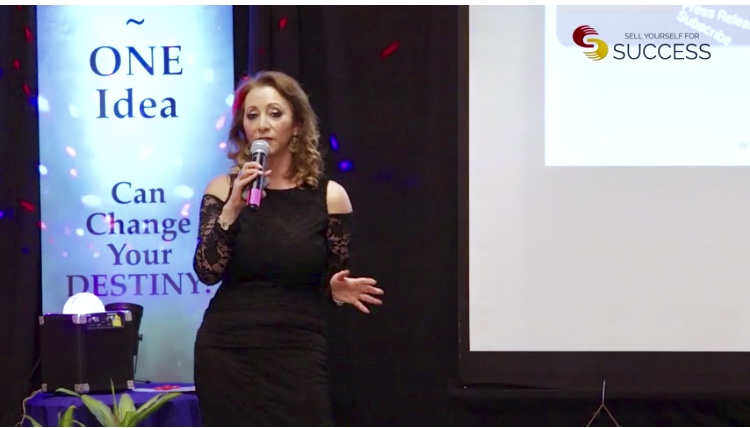 Let me make an impact on your audience! I don't just inspire the audience, I connect with them. I bring the perfect balance of energized performance combined with real-world experiences. I change how the audiences view and think about the sales process! I believe in what I am delivering; I live it every day. I will leave the audience invigorated, inspired and excited to make the most of the information. I change how people view so that they can change what they do to maximize their results.
Get my expertise and personalized attention. I will teach and help you learn new material and develop new skills in a one-on-one setting. I will ensure that you are not just learning new information and tools, but that you can also apply the new skills in your day to day activities to enhance performance and increase sales. If you've attended my workshops in the past, private coaching will help expand what you've already learned. We will create strategies and tools that will support your business.
Hello! I am Alla Bardov and I am a sales growth trainer.
Life is about creating value. If I am selling, I am creating value.
Therefore, I am always selling.
I am passionate about sales. I am also passionate about teaching salespeople how to develop natural holistic skills to have abundant success as they journey through the sales process. My priority is to help you and your team to create value effortlessly for your potential clients, which will result in more sales.
When you work with me, being an average salesperson is no longer an option!
TESTIMONIALS
Grow YOU.  Grow Your Business.
Alla's training was a great fit for our Advanced Teacher Training program; she was able to distill a larger training she had to fit our needs perfectly. Our group came away feeling empowered as new professionals to take their self-confidence into their own hands, with easy tips and "how-to's."Alla's training is one that is easy to use and implement in the real world of leadership.
"I am triple diamond, award winning real estate agent with over a decade of experience. Throughout my career, I have taken several workshops and training courses offered by Alla. I found they helped fine tune my communication skills and solidify my confidence level. I apply her methods on a daily basis, whether I am introducing myself at networking events, negotiating contracts, or speaking with clients. Regardless if you are a novice or experienced in your field, Alla's training benefits all levels of professional acumen."
"Alla Bardov is a true professional whose trainings offer actionable strategies that can immediately be put into practice. If you are looking to advance your skill set and make an impact, Alla's sales education and personal growth workshops and programs are for you!"
"Recently I had the pleasure to attend one of Alla's workshops and I was tremendously impressed. Having heard her speak many times at different venues, I knew I was in for a treat at the workshop. Not only was Alla enthusiastic and energized, her material was especially on point. I felt like I learned more in her 2 hour workshop than I had in the previous six months with an expensive  business coach! Based on a very positive personal experience with her teaching methods, I highly endorse Alla Bardov and encourage people to attend one of her workshops."
I'm the owner of a successful 26-yr old commercial general contracting company specializing in major roof systems. My wife and I have been fortunate to call Alla and husband friends for over 16 years. However, I had never had an opportunity to hear her talk about sales until last year.  I can truly say she is a unique and outstanding speaker able to allow the average salesperson to understand key points of selling that many people overlook. If you've never been fortunate enough to hear Alla speak, you most definitely need to find time to schedule one of her Sales Training Workshops and listen to her energetic and Inspirational training. It will further enhance your sales growth as it did mine.
"I'm a huge fan of continual improvement, and I can say without question… this is the most time worthy and valuable class I've taken in a very long time. Alla has taken a basic fundamental business necessity that we all need, but very few have mastered, including myself and made it easy to learn and do. This class has dramatically helped me and my staff become proficient in our 10 and 30 second elevator pitches. I would definitely recommend this to all business owners, so they can also have a consistent message across their companies as well."
We all have our stories. Mine started over eight years ago when my youngest son Gabby, an aspiring basketball player, attended Nancy Lieberman's basketball camp. And through him, ironically, I ended up meeting Nancy Lieberman, the Hall of Fame Basketball player who coached in the NBA.
She does so much with children, and over the years we really got connected. There was passion, and you never know who is going to be the next friend that helps change your life or change the direction of your life. And I love the fact that I get to live out my passions through business and philanthropy. It's been rewarding every single day…